Who is Darin Olien? He is the Indiana Jones of the Superfoods. He is a widely recognized exotic superfoods hunter, supplement formulator, and environmental activist who travels the planet discovering new and underutilized medicinal plants.
I learned about Darin Olien several months ago when he was interviewed on the Rich Roll podcast ( you can listen to his interview here). He is also the founder of SuperLife, creator of Shakeology and the author of "Superlife: The 5 Forces That Will Make You healthy, Fit & Eternally Awesome". In this book, he suggests simple daily actions that promote life-long wellness through proper nutrition, hydration, oxygenation, alkalization and detoxification or what he calls the five life forces.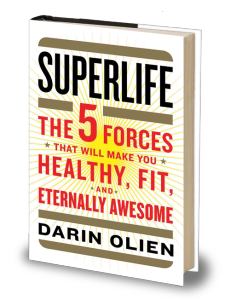 Last Monday, I came across this post from Darin Olien's Facebook page:
"Last Chance! It is Leap Day! Today is a day you didn't have last year and you won't have again today! If you aren't feeling "healthy, fit, and eternally awesome" right now, I would challenge you to check out my SuperPlant program and get plant-powered! It is easy, delicious, and will have you on track FAST! Use the code LEAPINTOHEALTH (all caps) to get 50% off today only (2-29). Get the program here: http://bit.ly/SuperPlantProgram. […] One year from now you will wish you had started today!"
Three seconds later, I signed up for his program. This is what I received for less than $20 (regular price is $37):
40+ insanely nutritious, but easy-to-make recipes.
Shopping list
Downloadable journal
Live support and feedback from Darin
I decided to start this 10-day program on Monday, March 7th. I am on Day 3 and I couldn't be happier. After all, I am "eating the rainbow" everyday.
These are some of the recipes that I prepared in the last three days.
Chocolate Banana Smoothie
Rainbow Salad with Almond Carrot Ginger Dressing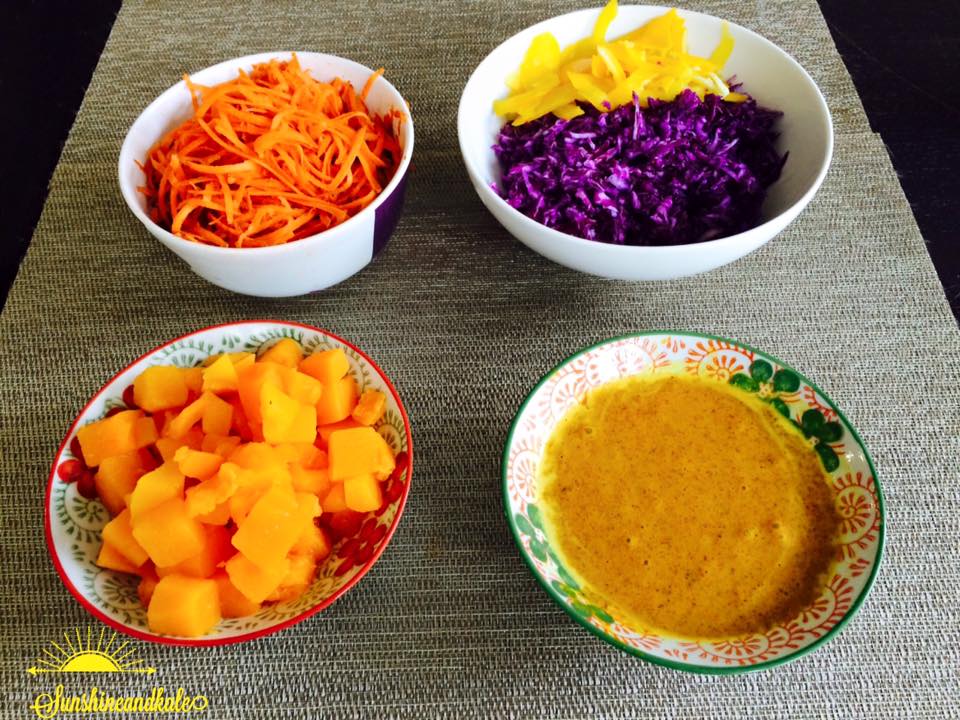 Steel Cut Oatmeal with Blueberries, Reishi and Cordyceps powder
Thai Wraps with "Peanut" Sauce
Better than dark coffee or dark chocolate! Go Get' Em Smoothie – Mixed berries with Spinach, Coconut Water and Mushroom Matrix.
Fiesta Salad with Vegan Ranch Dressing
Colorful, isn't it?
Leaving you with some words of wisdom from SuperLife:
"When you eat the EXACT same foods each day, you're getting the same amount of concentrated nutrients from them. It doesn't matter how "healthy" the foods are individually, this approach could lead to nutrient OVERLOAD from one food, and DEPRIVATION of key nutrients that you would get from other foods"
"Think about how your food looks together on the plate. Is everything beige? What colors can you put on your plate? The phrase "Eat the rainbow" is full of wisdom — and vitamins!"
For more information on this program, check out the SuperLife 10-Day Program. I am not affiliated with this company. I am just a Darin Olien fan.
YES, I promise to write an extensive review at the end of the program. Until then, Bon Appetite!
UPDATE: Check out The Superlife 10-Day Nutrition Program by Darin Olien – Part II